Kingwood, Humble, Atascocita & Surrounding Areas

(281) 812-1843
In Business Since 2004!!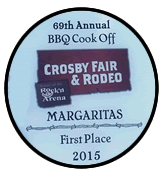 Locally Owned and Operated
Margarita/Frozen Drink/Daquiri Machine Rentals
Frozen Daquiri Machine Rentals, Frozen Drink Machine Rentals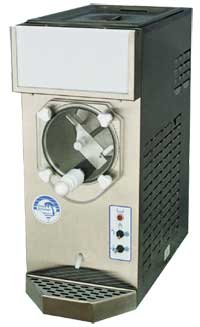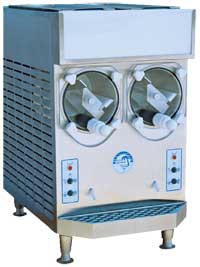 Local Rentals
$125 - Single
$175 - Double
Delivery Fees Apply
No Cleaning Or Rental Deposit Is Ever Required !!!!
Same Day Pickup Is Additional $50
Each Machine Comes With First Mix, A Rolling Cart & Color Coordinated Skirt.
We Also Include Complimentary: 50 Deluxe Cups and Straws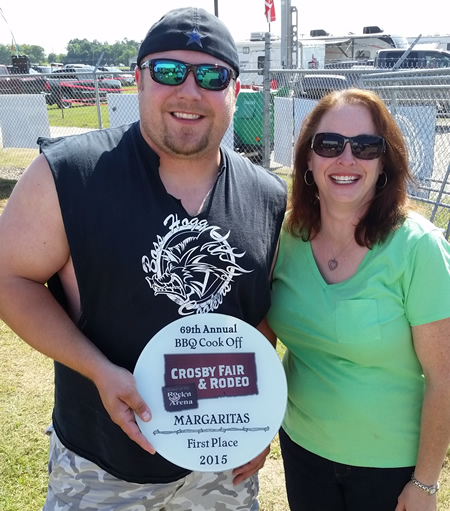 Need Other Party Rental Items?
We Are A "One Stop Shop" For All Your Party Needs
Patio Heaters, Premium Tables and Chairs.
NO MOONWALK RENTALS!
New Mr Margarita Product Lines

WE DO NOT RENT PLASTIC "DUAL BOWL" MACHINES LIKE MANY OF OUR COMPETITORS DO!!!
SEE FOR YOURSELF!!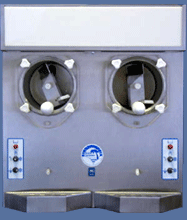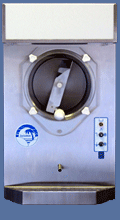 " Mr Margarita Commercial Grade Double" "Plastic Slushee/Granada" " Mr Margarita Commercial Grade Single"
THESE PLASTIC MACHINES WILL NOT FREEZE OUTSIDE WHEN THE TEMP REACHES 85 DEGREES
OTHER RENTAL COMPANIES CALL THIS MACHINE AN UPGRADE!
Just ask them for the details or look in the fine print on their web site "bring indoors to freeze, then move outdoors"
What a pain and hassle!
Many People That Rent These Machines End Up Calling Mr Margarita On Saturday Evenings When They Won't Freeze.
Kid Friendly Drink Mixes
Strawberry, White Cherry, Pina Colada, Orange Dreamcicle, Lemonade, and Other Seasonal Flavors
A Great Birthday Party or Sports Team Celebration Party Idea
Mr Margarita - An Eco-Friendly Business
Have Your Own Machine And Need Premium Mixes!
$80.00 plus tax per Case
Mr Margarita is an authorized Frosty Factory commercial frozen beverage machine distributor.
WE BRING THE PARTY TO YOU!!!
ä
Always Have - Always Will!

Houston Party Rentals, Atascocita, Humble, Kingwood, Houston Wedding Rentals, Atascocita, Humble, Kingwood, Houston Party Equipment Rentals, Atascocita, Humble, Kingwood, Atascocita, Humble, Kingwood, Atascocita, Humble, Kingwood, Houston Party Equipment Rental, Atascocita, Humble, Kingwood, Houston Wedding Equipment Rentals, weddings, wedding parties, events, wedding planning, event planning, party ideas, event, wedding ideas, Atascocita, Humble, Kingwood, Houston Equipment Rental, Memorial Day, Atascocita, Humble, Kingwood,Houston Equipment Rentals, Atascocita, Humble, Kingwood,Houston Rental, Atascocita, Humble, Kingwood, Atascocita, Humble, Kingwood, Houston Margarita Machines Atascocita, Humble, Kingwood, Houston Party Rental, Atascocita, Humble, Kingwood Party Rentals, Atascocita, Humble, Kingwood, Houston Wedding Rental, Houston Party Equipment, Houston Mardi Gras Parties, Houston Houston Livestock Show and Rodeo, Houston Margarita Machine, Houston BBQ Cook off, HLSR, Easter rentals, Atascocita, Humble, Kingwood, Houston Wedding Rentals, Atascocita, Humble, Kingwood, Houston Patio Heater rentals, Atascocita, Humble, Kingwood Party Supply, Party Supplies, Atascocita, Humble, Kingwood, Houston Table and chair rentals, Tables and chairs for rent, Hot Patio Heaters for rent heater hott, Atascocita, Humble, Kingwood,, Houston Party Planner, Memorial Day, Atascocita, Humble, Kingwood Party Planners, Atascocita, Humble, Kingwood, Houston Margarita Machine Rentals, Atascocita, Humble, Kingwood, Houston Margarita Machine, Fourth of July Atascocita, Humble, Kingwood, Houston Margarita Machine Rental, Atascocita, Humble, Kingwood, Houston Frozen Drink Machine Rentals, Atascocita, Humble, Kingwood, Houston Frozen Drink Machine Rental, Atascocita, Humble, Kingwood, Atascocita, Humble, Kingwood, Island Breeze, Atascocita, Humble, Kingwood, Atascocita, Humble, Queen Margarita, Kingwood, Atascocita, Humble, Riverchase Margarita Machine Rental, Northcrest Margarita Machine Rental, Stonebridge Margarita Machine Rental.

Fall Creek, Lakeshore, Summerwood, The Commons, Newport, Eagle Springs, Dayton, Liberty, New Caney, Roman Forest, Porter, Lakewood Heights, Walden, Forest Cove, Atascocita Shores, Huffman, Crosby, Bentwater, Channelview, Foxwood, Riverchase, Northchase, Kings River, Kings Point, Atascocita South, Indian Shores, Audobon Park, Saddlecreek, Oakhurst, Barrington Estates, Mills Branch, Bear Branch, Forest Cove, Pinehurst, Deerwood, Deerbrook, Deer Brook Estates, Tour 18, Black Cat Ridge, Lake Houston, Kingsgate, Kings Lake Estates, North Houston, Aldine, Bush Intercontinental Airport, Cypress Creek, Houston, Kenswick, Peach Creek, Timbercreek, Timberhills, Blackstone, Kings Crown Estates, Atascocita Point, Lake Estates, Royal Shores, Foxwood, Cypresswood, Cypresswood Estates, Saddle Ridge, Foster's Mill, Lake Estates, North Crest Ranch, Nathaniel Center, Liberty County

Mr Margarita Kingwood Humble Atascocita has expanded into the Houston party rentals industry. Visit our OTHER PARTY RENTALS page for pricing on Tent Rentals, Chair Rentals, Table Rentals, Tables, Wedding Rentals, Outdoor Patio heater rentals, Party Equipment Rental, double Margarita Machines Houston, Texas Margarita Machine, Frozen Drink Machine Rentals, Daiquiri Machine Rental , Tents, Frame Tents rental, Patio Heaters, Party Supply, Party Supplies, Party Tents, New Years Rentals Mardi Gras, HLSR Rodeo Rentals Houston, Fourth of July 4th party rentals Labor Day parties Halloween Rentals, Chocolate Fountains, Premium Belgium Chocolates
MARGARITA MACHINE RENTAL HOUSTON, HUFFMAN, CROSBY,
SPRING, LIBERTY, DAYTON, ATASCOCITA, KINGWOOD, HUMBLE
MARGARITA MACHINE SALES
FROSTY FACTORY FROZEN beverage DRINK MACHINES
MARGARITA MACHINES SALES RENTALS LEASES
Summerwood MARGARITA MACHINE RENTAL Fall Creek
Newport MARGARITA MACHINE RENTAL Humble
Crosby MARGARITA MACHINE RENTAL Atascocita
Atascocita MARGARITA MACHINE RENTALS Kingwood
Eagle Springs MARGARITA MACHINE RENTING Summerwood
The Commons MARGARITA MACHINE RENTAL Fall Creek
Margarita Machine Rental Atascocita, Humble, Kingwood
MR. MARGARITA, KINGWOOD-HUMBLE-ATASCOCITA WHAT A PARTY!!! KINGWOOD-HUMBLE-ATASCOCITA Margarita Machines features Margarita Machine Rental, KINGWOOD-HUMBLE-ATASCOCITA Margarita Machine Sales, Frozen Drink Machine KINGWOOD-HUMBLE-ATASCOCITA, Party Supply, Party Rental, Rentals, Party Supplies, Party Rentals, Frozen Drink Machine Rental,, Party Rentals, Wedding Rentals, Party Equipment Rentals, Party Equipment Rental, Wedding Equipment Rentals, Equipment Rental, Equipment Rentals, Rental, Rentals, Margarita Machines, Party Rental, Party Rentals, Wedding Rental, Party Equipment, Margarita Machine, Wedding Rentals, Party Supply, Party Supplies, Party Planning, Party Planner, Party Planners, Margarita Machine Rentals, Margarita Machine, Margarita Machine Rental, Frozen Drink Machine Rentals, Frozen Drink Machine Rental Kingwood TX


281-812-1843


Margarita Machines Rentals KINGWOOD-HUMBLE-ATASCOCITA, new & USED MARGARITA MACHINE LEASES & SALES, Phoenix AZ, San Diego CA rentals, RANCHO CUCAMONGA MARGARITA MACHINE RENTALS INLAND EMPIRE CA, SAN BERNADINO MARGARITA MACHINES ORANGE COUNTY, VENTURA COUNTY MARGARITA MACHINE RENTALSCHINO CA RIVERSIDE, Denver CO ORLANDO Fl MARGARITA MACHINES TAMPA MELBOURNE MACHINE RENTALS Destin, Melbourne FL, Miami, Naples FL, Orlando, Pensacola Florida Tampa Bay, Atlanta GA, Baton Rouge & New Orleans LA, Shreveport, Atascocita & Humble TX, Austin, Beaumont TX, Clear Lake MACHINE RENTALS College Station Tx, Conroe & Dallas Margarita Machine Rentals Kingwood, Spring, Cypress, Tomball, Galveston, KINGWOOD-HUMBLE-ATASCOCITA Margarita Machine Rental Katy, Margarita Machine Rental Sugar Land, Missouri City, Pearland Austin, Margarita Machine Rental Ft. Worth & DFW, Lubbock!! DEL RIO, Frozen Beverage Machine Rental Norfolk, Virginia, Margarita Machine Rental Denver Colorado, Atlanta Ga. Margarita Machine Rental Charlotte LASVEGAS Margarita Machine Rental South Florida, SACRAMENTO CALIFORNIA MARGARITA MACHINE RENTALS SAN DIEGO CA, INLAND EMPIRE Daiquiri Machines Baton Rouge La, Louisiana New Orleans Daiquiri Machines, London England, Rentals Franchise, Chicago Margarita Machine Rentals, Kansas City, Oklahoma Margarita Machine Rental, New Jersey, Margarita Machine Rental Business Opportunity, WHEN IT COUNTS CALL MR.MARGARITA-MAN KINGWOOD-HUMBLE-ATASCOCITA- WHAT A PARTY
mrmargaritakingwood@gmail.com
Copyright 1999 - 2020 All Rights reserved
409535